How can academia, art and civic action stand for the planet?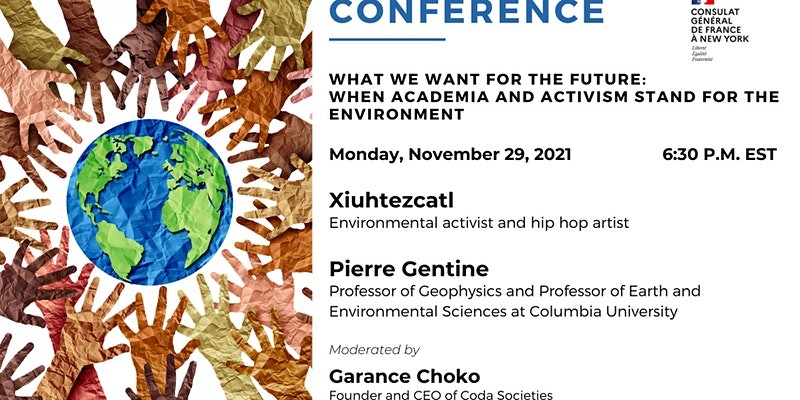 Join the Consulate General of France in New York on Monday, November 29, 2021 at 6.30 P.M. EST at the Consulate General of France in New York for an inspired conversation about climate change and the environment between Xiuhtezcatl, an indigenous climate activist and rising hip-hop artist, and Pierre Gentine, Professor of Geophysics and Environmental Sciences in the Department of Earth and Environmental Engineering at Columbia University.
Message to attendees:
This event has a limited capacity and masks are required inside.
To ensure maximum safety for all our guests, proof of vaccination will be required for entry. Please remember to bring an ID for the check-in.
---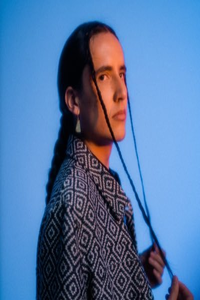 Xiuhtezcatl Roske-Martinez, also known by the stage name X, has been an environmental activist since he was a teenager. At the age of 15, he spoke on climate change in English, Spanish and Nahuatl before the UN General Assembly. He was also the Youth Director of the organization Earth Guardians and is becoming a prominent eco hip-hop artist, releasing a new album this year. His thought-provoking lyrics are anchored by the Mexica roots on his father's side and the environmental justice work his mother raised him in. In his projects, X explores culture, legacy, and his identity and struggles as a young Indigenous man growing up as a minority in mainstream America. He is committed to delivering music that has as much meaning as it has radio appeal.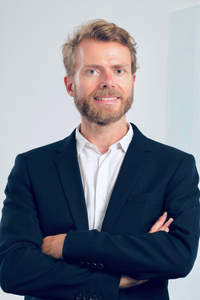 Pierre Gentine is the Maurice Ewing and J. Lamar Worzel professor of geophysics in the departments of Earth and Environmental Engineering and Earth and Environmental Sciences at Columbia University. He studies the terrestrial water and carbon cycles and their changes with climate change. Pierre Gentine is recipient of the National Science Foundation (NSF), NASA and Department of energy (DOE) early career awards, as well as the American Geophysical Union Global Environmental Changes Early Career and American Meteorological Society Meisinger award. He is the director of the new NSF Science and Technology Center (STC) for Learning the Earth with Artificial intelligence and Physics (LEAP), the largest funding mechanism of the NSF.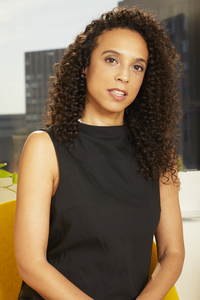 Garance Choko is the CEO of Coda Societies, a firm that shapes economic and physical infrastructures to promote equity worldwide and drives the design and development of citizen-centered services. She has launched social innovation firms, designed and implemented physical spaces, national and local health care systems, nationwide public administration processes, think tanks, regional economic agendas and labor policies for institutions, corporations and governments in North America, Europe, Africa and the Caribbean. Garance is on the board of the Association of Corporate Treasurers (ACT) and Sing for Hope. She lives in NYC, is a concert pianist, and has received her Masters of Public Policy from Cornell University.