Announcing Joint Projects and T.I.E.R. Grant Recipients
Please join us in congratulating the selected grant recipients for Call 2020. Principal investigators will conduct research activities, hold symposiums, and present seminars within the Alliance network institutions.
March 05, 2021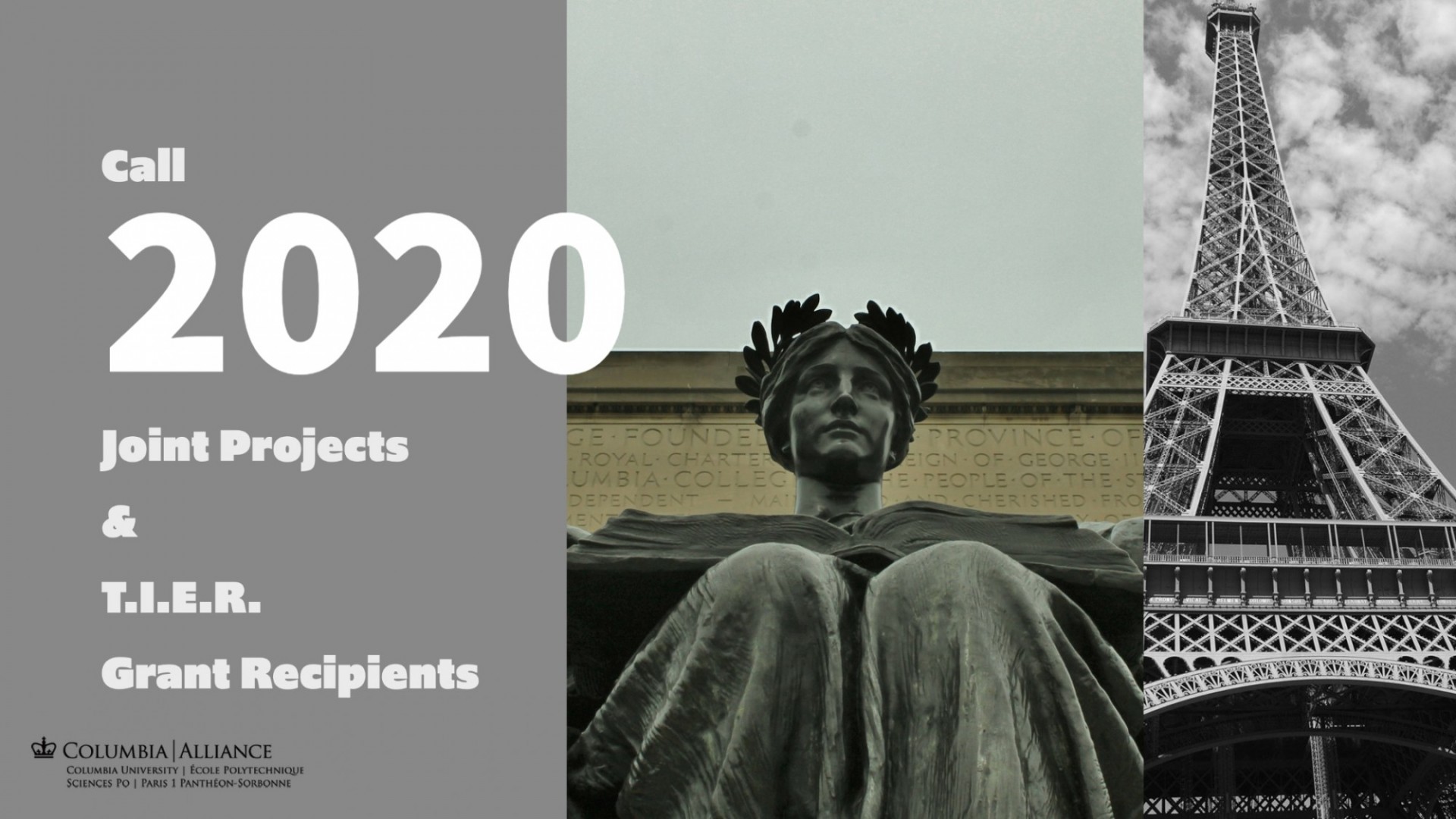 CALL 2020 JOINT PROJECTS GRANT RECIPIENTS
CALL 2020 T.I.E.R. GRANT RECIPIENTS
A Holistic Approach to Social & Life Course Change in China

Investigators: Yao Lu, Zachary Van Winkle, Jia Yu, Fangqi Wen
Affiliation: Columbia University, Sciences Po, Nuffield College, Oxford University, Peking University

It is thought that Chinese patterns of family formation, education and employment careers, and migration behaviour have changed dramatically in the course of a century of massive structural, political, and cultural transformations. However, how and why the family, employment, and residential lives of Chinese men and women changed is not yet systemically understood. The overarching aim of this trilateral initiative is to advance the theoretical and methodological capacities of scholars to take a holistic approach to social and life course change in China. This project brings together students and faculty from Columbia University, Sciences Po, Peking University, and the University of Oxford to prepare open source multifaceted life history data, provide theoretical and methodological training in holistic life course sociology and data analysis, and produce new findings on family, employment, and residential life courses in China.
Call 2020 Grant Recipients