Professor Alain Duplouy offers Joint Course to Columbia and Paris 1 Students
Le professeur Alain Duplouy offre un cours joint aux étudiants de Paris 1 et de Columbia
March 02, 2021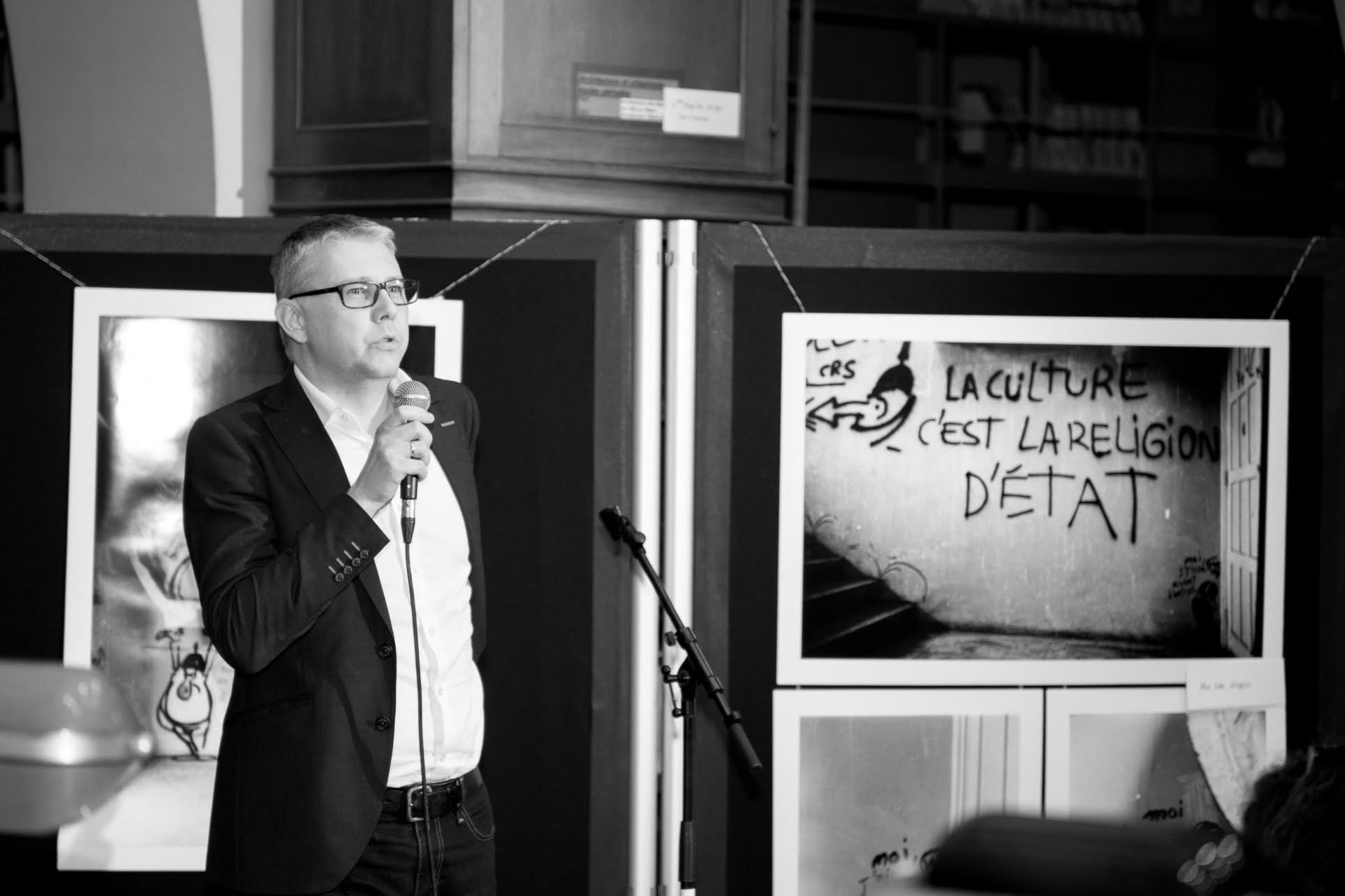 NEWS RELEASE
---
As part of the Alliance program commitment to develop learning and research activities across the Atlantic, the graduate seminar "Interpretive Archaeology: Historiography of the Ancient World" is currently offered to both Columbia and Paris 1 Panthéon-Sorbonne students as a joint online course. Whereas he should have come to Columbia as Visiting Professor this spring and had to postpone his stay to next year, Prof. Alain Duplouy (Paris 1 Panthéon-Sorbonne) is holding his seminar on Zoom every Friday afternoon.
Interpretive models applied by classical archaeologists to material culture have fluctuated greatly since the late nineteenth century. These models reflect contemporary debates in classical historiography, implying more general ideas on social structure, economy, politics, etc., which also correspond to national trends. The Transatlantic tone of the seminar is therefore an opportunity to focus on specific French or Anglo-Saxon approaches, their similarities and discrepancies, and to discuss this with students. Three main topics are addressed this year through dedicated reading lists, class presentations and group discussions: (a) Aristocracy and elites; (b) Citizenship; (c) Ethnicity and hybridity.
Thanks to a permanent virtual classroom, the seminar is meant to foster student interaction, before, during and after class, through shared assignments and group discussions. Teamwork is based on Transatlantic groups made of students from both universities. Through Columbia Inter-University Doctoral Consortium (IUDC), students from NYU, Rutgers, and Princeton also joined the group.
This terrific experience might be the future of higher education.
COMMUNIQUÉ
---
L'un des objectifs du programme Alliance est de développer les activités de recherche et d'enseignement à travers l'Atlantique. C'est dans cette perspective qu'Alain Duplouy, maître de conférences HDR en Archéologie grecque à Paris 1 – qui sera Visiting Professor à Columbia University au printemps 2022 (au lieu d'un séjour initialement prévu en 2021) – a ouvert son séminaire « Modèles interprétatifs des sociétés grecques et romaines » aux étudiants de Columbia et de Paris 1 sous la forme d'un cours en ligne commun sur Zoom.
Les modèles interprétatifs appliqués par les archéologues classiques à la culture matérielle ont beaucoup fluctué depuis la fin du XIXe siècle. Ces modèles reflètent les débats contemporains de l'historiographie classique, impliquant des idées plus générales sur la structure sociale, l'économie, la politique, etc. qui correspondent également à des tendances nationales. La dimension transatlantique du séminaire est donc l'occasion de mettre l'accent sur des approches françaises ou anglo-saxonnes spécifiques, sur leurs similitudes et leurs divergences, et d'en discuter avec les étudiants. Trois thèmes principaux sont abordés cette année à travers des lectures, des présentations en classe et des discussions de groupe : (a) Aristocratie et élites ; (b) Citoyenneté ; (c) Ethnicité et hybridité.
Grâce à une classe virtuelle permanente sur Zoom, le séminaire vise à favoriser l'interaction entre les étudiants, avant, pendant et après les cours, à travers des dossiers partagés et des discussions de groupe. Le travail d'équipe est basé sur des groupes transatlantiques composés d'étudiants des deux universités. Du reste, à travers le réseau doctoral des universités de la côte Est des États-Unis dont fait partie Columbia, des étudiants de NYU, Rutgers et Princeton ont également rejoint le groupe. 
Cette expérience formidable prépare l'avenir de l'enseignement supérieur.